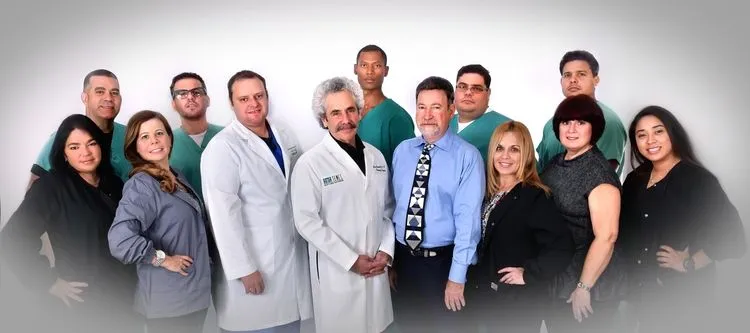 Since 1976 Foot & Ankle Surgical Group, Podiatry of South Florida, has been working for our patients to provide the best podiatric care available in the Miami-Dade, Broward and Hialeah/Miami Lakes area. Our staff is bilingual in English and Spanish.
Our goal is to resolve the medical concern you came to our office with as promptly and painlessly as possible. We want to get you back on your feet, walking pain-free in order to maintain your cardio-vascular and mental health.
We believe informed patients are better prepared to make decisions about their health and well being. Towards that end, you will find a wealth of valuable information on our web site about foot & ankle problems, diagnosis and treatments.
Fully Computerized Office
We offer a fully computerized office including:
Electronic medical records
Internet access in all treatment rooms
Digital gait scan to assist in diagnosis and treatment
Computerized X-ray processing, no more polluting chemicals
We hope you find this website helpful and ask that you bookmark this page for your future reference.
Please contact us with questions or to request an appointment. You can do it thorugh the website or by calling us at (305)558-0444.
We look forward to serving you!